Padel World Press - Ari Sánchez and Paula José María consolidate their number one ranking with a new title in Marbella after beating Virginia Riera and Tamara Icardo.
The paddle revolution is here! Ariana Sánchez and Paula Josemaría have made history in WPT Marbella Master 2023 by being crowned the undisputed champions. With an innovative and daring game, they overwhelmingly prevailed over 6-1 Years, 6-4 Years in the final against Tamara Icardo and Virginia Riera.
This electrifying duo has taken padel to new heights, surprising everyone with their skill and unique style. His display on the pitch was simply unstoppable, wowing opponents and fans alike.
The second Master of the season has witnessed the brilliance of Ariana Sánchez and Paula Josemaría, who not only retained the title they won last year in Marbella, but also further consolidated themselves at the top of the ranking. They are the embodiment of excellence and innovation in this fascinating sport.
Tamara and Vir, brave warriors, could not withstand the impact of the fierce battle they waged in a grueling semi-final of more than three hours against the twins. In the final, they fought valiantly, but were outshone by Ari and Paula's game storm. In the first set, they barely managed to maintain parity on the scoreboard for the first few games. However, a devastating display from Ari and Paula with a 5-0 run sealed their fate, handing them a resounding 6-1 victory.
But the magic of Ariana Sánchez and Paula Josemaría did not stop there. In the second set, they extended their lead with an explosive start at 2-0. Although Tamara and Vir fought hard to even the score in the fourth game, the nº1 once again demonstrated why they are the undisputed queens. Breaking opportunities presented themselves on both sides, but Ari and Paula showed relentless determination, regaining their lead in the fifth game. Despite the valiant efforts of Tamara and Vir, Ariana and Paula maintained that lead and they sealed their victory with a solid 6-4.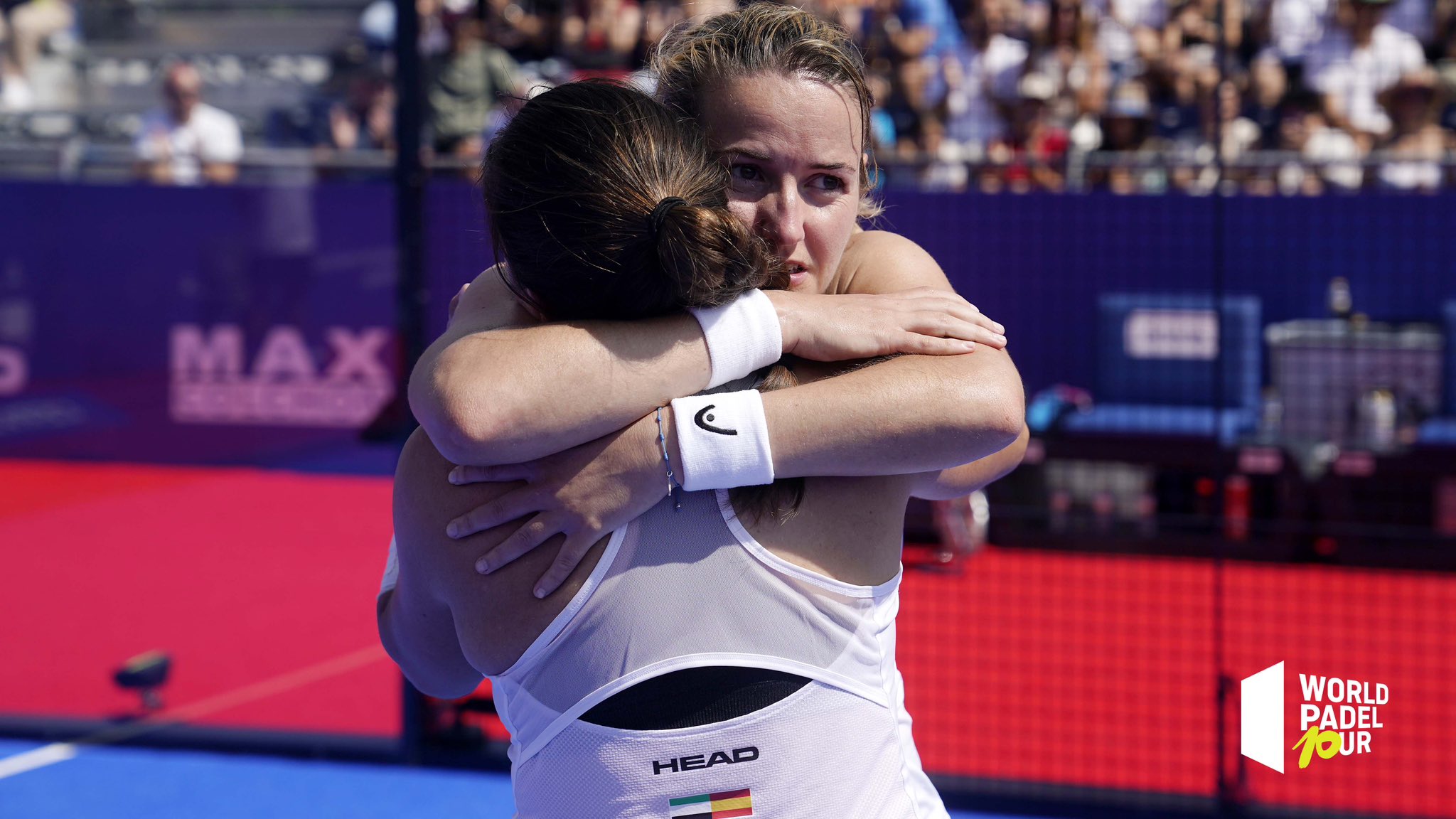 This tournament has been the perfect setting to witness the power of Ariana Sánchez and Paula Josemaría. Not only did they not give up a single set to their rivals, they also added seven titles to their impressive list of achievements so far this season. They are true pioneers in padel, challenging the limits and taking the game to whole new dimensions. Get ready for more thrills and surprises, because this revolutionary duo is here to stay!
* You can follow all the news of the world of paddle in our profiles of Facebook y Twitter as well as subscribe to our Newsletter .
Comments
comments